NASA Membership
The North American Saxophone Alliance was created in 1976 to encourage the highest standards of artistic excellence for the saxophone. Benefits of membership include:
Free admission to regional conferences and member rates for the biennial conference
Conference performance opportunities
Access to conference programs
Master classes, concerts, lectures, and discussions
Competitions during regional and biennial conferences — classical, quartet, and jazz improvisation
Subscription to The Saxophone Symposium, the NASA scholarly journal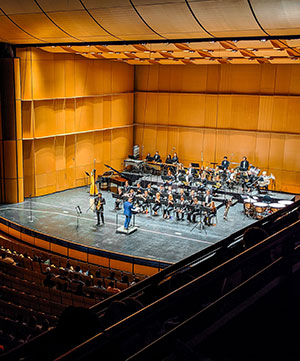 Membership Rates
All memberships are for one year.
| | |
| --- | --- |
| Description | Price |
| Under 30 | $50 |
| General Membership | $75 |
| Contributing Member ($75 membership + $25 donation) | $100 |
| Patron Member ($75 membership + $75 donation) | $150 |
| Benefactor Member ($75 membership + $225 donation) | $300 |
| Senior (65+) | $60 |
| Middle School / High School Program Membership (includes one director and the saxophonists in their program) | $150 |
* The North American Saxophone Alliance is a 501(C)(3) not-for-profit organization, and the full amount of your donation is deductible for Federal income tax purposes as allowed by law. For more information, please contact the current NASA President at president@saxophonealliance.org. Contributing, Patron, and Benefactor Member donations will go to the NASA General Fund.
** Senior Membership is for any individual who is 65 years or older and has retired from professional or other vocational activity.
Membership Renewals
Already a member of NASA? Click here to renew your membership.
Join NASA
You can join NASA by one of the following methods:
Fill out the online form and join using your credit card.

Download, print, and mail in this page (PDF format). Send it with your check, money order, or credit card information in U.S. funds to:

Matt Younglove
North American Saxophone Alliance
14070 Proton Rd., Suite 100
Dallas, TX 75244


Make checks payable to North American Saxophone Alliance. Outside United States: You must remit U.S. funds by bank draft or money order.