North American Saxophone Alliance 2020 Biennial Conference
Mark your calendars now to join us Friday-Monday, March 6-9, 2020 for the NASA 2020 Biennial Conference at Arizona State University in Tempe, Arizona.
— NASA Director of Marketing
#NASA2020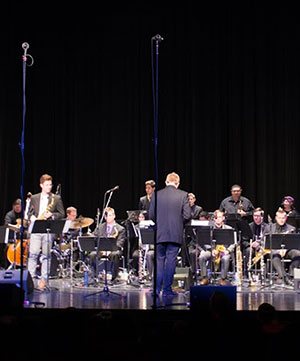 North American Saxophone Alliance 2020 Biennial Conference
Arizona State University
Tempe, Arizona
Friday-Monday, March 6-9, 2020

Please watch this page for additional information about the upcoming conference, including competitions, proposals, performers, guests, and the conference schedule.
NASA 2020 Biennial Conference Program Committee
Committee Chair: , Associate Professor of Music, Ohio Northern University
Roy Allen, Jr., Texas Woman's University / Brookhaven College
Dr. Pete Carney, State College of Florida
Dr. Shawna Pennock, Adjunct Professor of Classical Saxophone, University of Nevada, Las Vegas
Dr. Thomas Poole, Oklahoma State University
Dr. Heidi Radtke, Instructor of Saxophone, Butler University
Dr. Matthew Shevitz, College of DuPage
Dr. Gene Smith, GSO Jazz LLC
Dr. Mas Sugihara, Sam Houston State University
Jared Waters, Graduate Teaching Assistant, Arizona State University
Kristen Zelenak, Graduate Teaching Assistant, Arizona State University
Competitions
Click here for more information about the High School Solo, Quartet, and Collegiate Solo Competitions.
Conference Registration
In an effort to be both cost effective and environmentally conscious, we are utilizing an app specifically designed for conferences in lieu of a printed program. Once registered, you will receive information on how to download the app. The schedule is currently being constructed, so our event is not listed in the app, just yet. We will let you all know when our event is posted, but don't wait to register. You will have several weeks to peruse the app and its many features, and begin creating your own personal agenda from the master schedule. Prices increase on February 1, and again on March 5, so don't delay!
Click the button below to register. Please, register in your correct category, or you will be contacted to re-register.
Conference registration includes access to all conference concerts, master classes, lectures, etc., on a first-come, first-served, basis.
Registration Type
Early
Through February 1
Regular
Through March 5
Onsite
After March 5
NASA Members
Professional and Overseas Members
$85
$95
$130
Student
$30
$40
$55
Student (with paid competition entry fee)
FREE
FREE
FREE
Senior
$75
$85
$120
Overseas
$85
$95
$130
Regional Director
$45
$45
$45
NASA 2020 Competition Judges
FREE
FREE
$25
Audience Only
Whole Conference
$85
$85
$85
Friday - Opening Concert Only
$25
$25
$25
Saturday Only
$25
$25
$25
Sunday Only
$25
$25
$25
Monday Only
$25
$25
$25
Non-Saxophonist Collaborative Musician
FREE
FREE
$25
Spouses/Family
FREE
FREE
$25
Important Notes About Registration
We will be checking badges, and we don't want anyone to get upset for being turned away from a performance because they don't have a badge; thus, we have asked that all collaborative musicians (that wish to attend any performances) register for the conference. Please note that collaborative musicians must be registered by the NASA member whom they are collaborating with. The NASA member should list all collaborators when registering themselves. This will generate name badges for those collaborators. It is completely free (up until March 1). If the collaborative musician isn't going to attend any concerts, then they don't need to be registered.

The same applies to non-saxophonist composers and non-saxophonist spouses. Registration is free (until March 5), and required if they wish to attend any performances. Saxophonist spouses and composers, if they are performing, must join NASA as either professional or student members, and also register for the conference.
Exhibiting and Advertising
The North American Saxophone Alliance 2020 Biennial Conference would not be possible with out the generous support of our sponsors, exhibitors, and advertisers. With nearly 1,000 saxophonist expected to attend this four-day event, it is a great opportunity for vendors to showcase their products to amateur and professional saxophonists from around North America. A limited number of Premium Sponsors will be available during the NASA 2020 Biennial Conference. These sponsors will help support the prizes of the five competitions that are run during the conference and are a great way to support students' educational and performance achievements. Please see our information on exhibitors and advertising for the NASA 2020 Biennial Conference.
#NASA2020