NASA 2022 Biennial Conference— Exhibitors & Sponsors
Please read the message below regarding NASA's decision about the 2022 conference.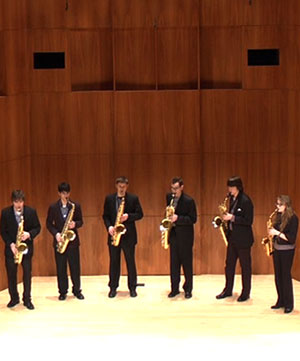 The North American Saxophone Alliance 2022 Biennial Conference would not be possible with out the generous support of our sponsors, exhibitors, and advertisers. With nearly 1,000 saxophonist expected to attend this four-day event, it is a great opportunity for vendors to showcase their products to amateur and professional saxophonists from around North America. A limited number of Premium Sponsors will be available during the NASA 2022 Biennial Conference. These sponsors will help support the prizes of the five competitions that are run during the conference and are a great way to support students' educational and performance achievements.
Premium Sponsors
Coming Soon
Exhibitors
List Coming Soon
Online Payment
Exhibitors, sponsors, and advertisers who wish to pay online by credit card may do so by clicking the Pay Now button below. NOTE: Your online payment MUST be accompanied by the appropriate form from above. Please be sure to calculate your total on the appropriate form, make your payment online, then either email your form(s) to . Whether you pay online or by check, your registration is not complete until we've received the form(s) and your payment.
#NASA2022