Member Application
NASA was created in 1976 to encourage the highest standards of artistic excellence for the saxophone. Benefits include:
Free admission to regional conferences and member rates for the biennial conference
Conference performance opportunities
Access to conference programs
Master classes, concerts, lectures, and discussions
Competitions during regional and biennial conferences — classical, quartet, and jazz improvisation
Subscription to The Saxophone Symposium, the NASA scholarly journal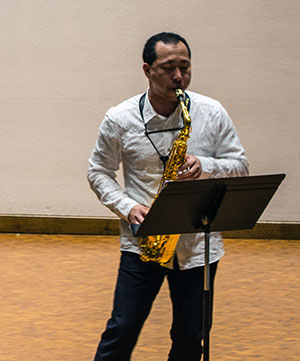 Please enter your information below. Please fill in the member details as completely as possible.