2021 North American Saxophone Alliance — Region 7 Conference
In the alternating years that NASA does not have its Biennial Conference, each region hosts its own Regional Conference.
If you are interested in sponsoring the Regional Conferences at the national level, please work in conjunction with Nathan Mertens, NASA Director of Marketing at . For local sponsorship, you may work directly with your Conference Host.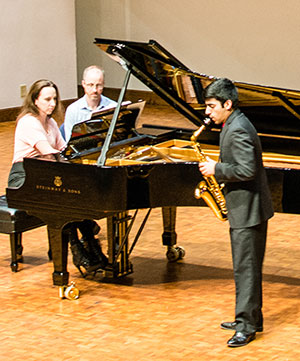 March 5-7, 2021
Location: Virtual Conference hosted by Winthrop University
Virtual Conference
Regional Director:
Conference Host:
For more information, please go to the Region 7 Conference website.
Region 7 includes KY, TN, VA, NC, SC, MD, DE, DC.
The NASA Region VII Conference will be March 5-7, 2021, hosted by Winthrop University. The programming committee is currently accepting proposals for performances, masterclasses, and lectures. All proposals must be submitted by January 8 for consideration. Accepted proposals will be announced by January 15. Please download the call for proposals for more information.
Stay tuned for registration information.
#NASA2021