2021 North American Saxophone Alliance — Region 10 Conference
In the alternating years that NASA does not have its Biennial Conference, each region hosts its own Regional Conference.
If you are interested in sponsoring the Regional Conferences at the national level, please work in conjunction with Nathan Mertens, NASA Director of Marketing at . For local sponsorship, you may work directly with your Conference Host.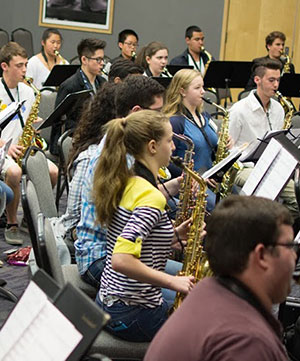 January-April 2021
Location: Virtual Conference broadcast by various institutions
Virtual Conference
Regional Director:
Conference Host:
For more information, please go to the Region 10 Conference website.
Region 10 includes QC, NL, NB, NS, PE, ON.
Fellow Saxophonists,
I am delighted to announce the 2021 North American Saxophone Alliance Region 10 Conference! This year the conference will be virtual, and held as a series of events beginning Sunday February 14. Participation and attendance is open to all NASA members; professionals, students, and amateurs. Please read the information in the form below and share with others. If you are a teacher or conductor please share this with your saxophonists, so they can learn of the opportunities that NASA has for them. Address any questions you have to me.
I look forward to seeing you online!
James Kalyn
NASA Region 10 Director
NASA Region 10 Conference Website
Stay tuned for registration information.
#NASA2021