Committee on Diversity, Equity, Inclusion, Belonging, and Accessibility
The North American Saxophone Alliance is an organization made up of individuals who share a common interest in the saxophone. Members include professional performers, university professors, public school teachers, students of all levels, and others who have an interest in the saxophone. In addition to the Alliance's emphasis on disseminating information concerning the saxophone, the organization also works to provide opportunities for its members to make music, fostering fellowship among saxophone enthusiasts of all ages and backgrounds.
The Committee on Diversity, Equity, Inclusion, Belonging, and Accessibility was voted into existence as a standing committee in Summer 2022 at a special virtual meeting. Following a call for committee members, the President of NASA appointed the committee's first co-chairs.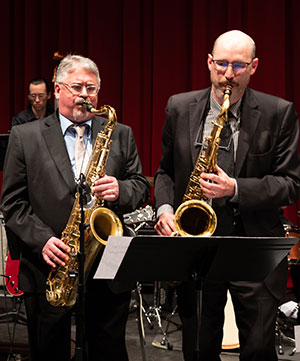 Submit Feedback to the Committee for Diversity, Equity, Inclusion, Belonging, and Accessibility
Wish to submit feedback or comments to help the DEIBA on current or new initiatives? You can do so one of two ways:
Email any of the DEIBA members at the addresses linked below. Once an email is received, it will be discussed with the DEIBA and a timely reply will be sent.
Fill out this feedback form. Note that the feedback form can be submitted anonymously; however the DEIBA encourages identification as we appreciate the opportunity to reply directly to you to share the result of the feedback discussion and ask any follow-up questions that may prove helpful.
Volunteer for Committee on Diversity, Equity, Inclusion, Belonging, and Accessibility
Wish to be involved with DEIBA and support its mission and initiatives? Fill out this volunteer form to let us know how you're willing to help and the specific skills you can offer.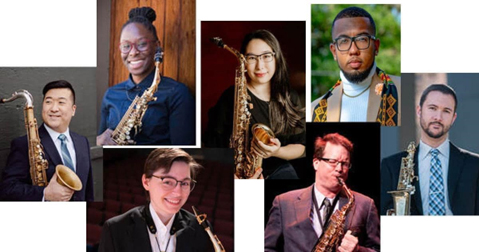 Committee Co-Chair: Kendra Wheeler, Assistant Professor of Saxophone, Central Washington University
Committee Co-Chair: Jordan VanHemert, Assistant Professor / Director of Jazz Studies, Columbus State University
Mia Gazley
Nick Grimone
Matthew James
David Nabb
Michael Rene Torres

Mission Statement
The North American Saxophone Alliance (NASA) Committee on Diversity, Equity, Inclusion, Belonging, and Accessibility (DEIBA) is committed to three main pillars, which include: addressing and studying barriers including those perpetuated by systemic racism, ableism, sexism, and other forms of discrimination that affect historically marginalized and excluded groups; affirmation of the intersections of how we approach diversity, equity, and inclusion in our field; active advancement of efforts to support and mentor historically excluded populations. As our understanding of DEIBA grows, we will continually reevaluate our goals to best represent the diversity of the greater saxophone community, ideas, and music.
DEIBA Website
Go to the DEIBA's website to learn more about its initiatives and activities, members, and how to get involved.
DEIBA Fund Donation
A donation to the DEIBA Fund will support the active advancement and mentorship of students, early-career professionals, and unsupported or under-supported saxophonists from historically excluded communities, through conference travel grants, mentoring program grants, and other grants as needed specific to DEIBA's initiatives.
If you would like to help NASA fulfill its educational mission and support these members, please click here to make a donation to NASA's DEIBA Fund using a secure online form.
The North American Saxophone Alliance is a 501(C)(3) not-for-profit organization, and the full amount of your donation is deductible for Federal income tax purposes as allowed by law. For more information, please contact the current NASA President at president@saxophonealliance.org.
Current Initiatives
Mentoring Program: With the goal of strengthening support for the professional development and mentoring of people from minoritized communities and historically excluded backgrounds in the North American Saxophone Alliance and our field, the Mentoring Program is an annual initiative of the DEIBA that selects a cohort of mentees for professional development experiences and mentoring zoom calls. Applications for mentees and mentors open in the early fall each year.
Digital Resources: The Committee on DEIBA maintains a list of resources that can help others familiarize themselves with common terms and literature in the realm of Diversity, Equity, Inclusion, Belonging, and Accessibility that is free to view for the NASA Membership and others who may wish to familiarize themselves with these items.
DEIBA Duties and Terms of Membership
DEIBA's duties and terms of membership coming soon.
Link to bylaws will be provided when available in November.