Advertising
The North American Saxophone Alliance is an organization made up of individuals who share a common interest in the saxophone. Members include professional performers, university professors, public school teachers, students of all levels, and others who have an interest in the saxophone. In addition to the Alliance's emphasis on disseminating information concerning the saxophone, the organization also works to provide opportunities for its members to make music, fostering fellowship among saxophone enthusiasts of all ages and backgrounds.
Read below to learn more about how to reach NASA's 1,300+ members.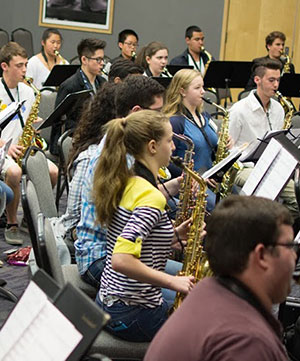 Advertise with a Hosted Email Blast to the NASA Membership
Promote your product or event with a hosted email blast!
If you would like to reach the NASA membership, consider sending a hosted saxophone-focused email blast to over 1,200 email addresses. Product or activity advertised must be related to the saxophone or other musical instrument, product, or accessory.
Just send your copy (250 words, subject to approval) and up to two JPG or PNG images, and NASA will do the rest. You'll see a proof copy before it goes out and be able to schedule the email blast date and time (10 working days' notice required; and not all days may be available).
$500 for commercial businesses
$250 for not-for-profit organization
$150 for NASA members promoting the release of a new CD, DVD, book, etc., or the launch of a self-funding campaign for their dream project. Must have been a NASA member in good standing for the 12 continuous months leading up to and including the scheduled date of the email blast.
Contact Madeleine Crouch for more information at .
Conference Exhibitors and Sponsors
Click here for more information about becoming a NASA Conference exhibitor or sponsor.
The Saxophone Symposium
The deadline for advertisements for the 2024 edition of The Saxophone Symposium is March 1, 2024. Questions about advertising in The Saxophone Symposium should be directed to Nathan Mertens, NASA Director of Marketing and Development at .
Saxophone Symposium 2024 Advertising Form (Due March 1, 2024)Saxophone Symposium