NASA 2022 Biennial Conference Presenter — Nessyah Buder Gallagher
Mark your calendars now to join us Thursday-Sunday, March 10-13, 2022 for the NASA 2022 Biennial Conference at Oklahoma State University, Greenwood School of Music in Stillwater, Oklahoma.

#NASA2022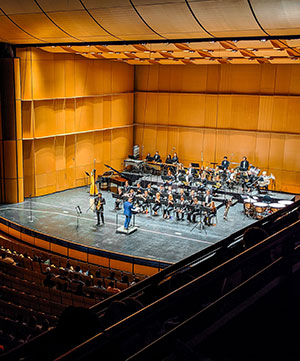 Name:
Nessyah Buder Gallagher
Website:
http://ANGMusicStudios.org
Presentation Date:
Monday, March 9, 2020 8:20 AM
Presentation Venue:
W 218
Presentation Title:
The Influence of Peter Clinch and Clive Amadio on the Creation of Original Concert Saxophone Repertoire in Australia
Type of Presentation:
Non-Performance: Classical Lecture
Proposal Duration:
30
Bio:

Dr. Nessyah Buder holds degrees in saxophone performance and music education from Northwestern University (B.M. 2011), ethnomusicology from the University of Miami (M.M. 2013), and saxophone performance from Shenandoah Conservatory (DMA 2016). She has studied with world-renowned saxophonists Fred Hemke, Dale Underwood, and Timothy Roberts. She holds Teaching C

ertifications in the states of Illinois and Virginia, and she

taught elementary general music in Fairfax County Public Schools from 2016-2019.

She is currently pursuing a PhD in musicology at the University of Melbourne to write the history of the concert saxophone in Australia. Most recently, she is a 2019 recipient of the Bright!Tax Scholarship.

Pieces to Be Performed

---

No Pieces to Be Performed found.