NASA 2018 Biennial Conference Presenter — Robert Brooks
Mark your calendars now to join us March 8-11, 2018 for the NASA 2018 Biennial Conference at University of Cincinnati College - Conservatory of Music in Cincinnati, Ohio.
James Bunte — Host
— Conference Program Committee Chair
— NASA Director of Marketing
#NASA2018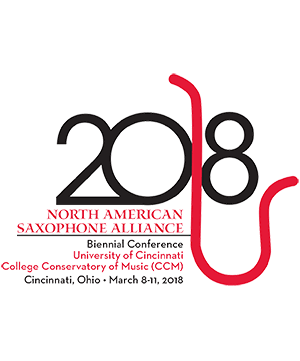 You may click on the photo for a higher resolution version of the photo.
Name:
Robert Brooks
Website:
http://www.robertbrooksjazz.com
Presentation Date:
Saturday, March 10, 2018 2:00 PM
Presentation Venue:
3225 MEH
Presentation Title:
Doubling on Clarinet: How and Why
Type of Presentation:
Non-Performance: Classical Lecture
Proposal Duration:
50
Bio:

Robert Brooks is a tenor saxophonist from Grand Blanc, Michigan. He holds a Bachelor's in Music Performance from Central Michigan University under the direction of John Nichol and Rob Smith and a Master's in Jazz Performance from the University of Illinois at Urbana-Champaign under the direction of Chip McNeill. He is currently working toward his DMA in Jazz Performance with a Cognate in Clarinet Performance at the University of Illinois under the direction of Ron Bridgewater, J. David Harris, and many other faculty members.

Robert is currently serving as an adjunct professor of saxophone and clarinet at the University of Illinois at Springfield as well as affiliate faculty at Bradley University in Peoria, IL.

Pieces to Be Performed

---

No Pieces to Be Performed found.