NASA 2018 Biennial Conference Presenter — Eric Nestler
Mark your calendars now to join us March 8-11, 2018 for the NASA 2018 Biennial Conference at University of Cincinnati College - Conservatory of Music in Cincinnati, Ohio.
James Bunte — Host
— Conference Program Committee Chair
— NASA Director of Marketing
#NASA2018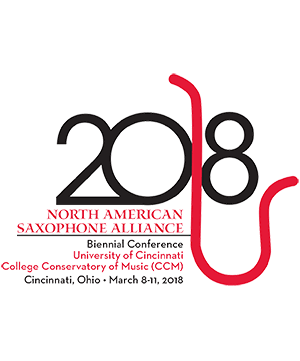 You may click on the photo for a higher resolution version of the photo.
Name:
Eric Nestler
Website:
Presentation Date:
Saturday, March 10, 2018 10:30 AM
Presentation Venue:
3240 MEH
Presentation Title:
The Nightmare of Musician's Dystonia: A New Hope for Treatment
Type of Presentation:
Non-Performance: Classical Lecture
Proposal Duration:
30
Bio:

Eric Nestler has been on the faculty of the University of North Texas College of Music since 1992. He is currently Professor of Music.

Mr. Nestler presented his New York debut recital at Weill Recital Hall at Carnegie Hall in May 2003. Internationally, Nestler has performed solo recitals in Cape Town and Stellenbosch, South Africa and has traveled to Europe where he performed several solo recitals including performances at the Franz Liszt Academy in Budapest, Hungary, the Prague Conservatory, the Janacek Academy in Brno, the Czech Republic, and Castlefranco, Veneto, Italy. He has also performed extensively in Asia including Beijing, Chengdu, Guangzhou, Hong Kong, Shanghai, and Tianjin, China. In November 2004, Nestler was a featured artist at the Asian Saxophone Conference in Bangkok, Thailand.

Other Performers / Participants

---

| | | |
| --- | --- | --- |
| Name | Instrument | Bio |
| Xiao Wang | Piano | Xiao Wang, a doctoral candidate and internationally recognized pianist, is from the University of No . . . |

Pieces to Be Performed

---

No Pieces to Be Performed found.