NASA 2020 Biennial Conference Presenter — Melissa Scanlan-Duncan
Mark your calendars now to join us Friday-Monday, March 6-9, 2020 for the NASA 2020 Biennial Conference at Arizona State University in Tempe, Arizona.
— NASA Director of Marketing
#NASA2020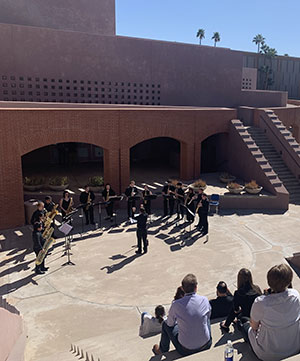 Name:
Melissa Scanlan-Duncan
Website:
Presentation Date:
Sunday, March 8, 2020 10:00 AM
Presentation Venue:
Gammage 209
Presentation Title:
Tips and Tricks to Managing Performance Anxiety
Type of Presentation:
Non-Performance: Classical Lecture
Proposal Duration:
Bio:

Melissa Scanlan-Duncan MSW, LICSW is a licensed psychotherapist with a specialized practice in anxiety management and performance for athletes and artists. Melissa is based in St. Paul, Minnesota and obtained her undergraduate degree (B.A. in Psychology) from the College of St Scholastica in Duluth, Minnesota. She went on to earn her Master's Degree in Clinical Social Work from Augsburg College in Minneapolis. She has received specialized training in Clinical Hypnosis through the American Society of Clinical Hypnosis and Cognitive Behavioral Therapy for Anxiety Management. Melissa currently practices at Regions Outpatient Behavioral Health Clinic. Her past clinical experience includes community based mental health programs, day treatment settings, as well as Pediatric Hospice and Palliative Care. She has worked extensively in leadership roles, developing teams, and managing employee performance.

Melissa was a competitive dancer in high school and college, and continues to compete in the fitness industry. She has earned the title of Fitness Professional and competes in competitions locally as well as nationally. She has been featured in numerous publications in the US and abroad. Melissa uses the same mental training techniques from her practice to achieve her own goals as an athlete.

Melissa aims to create insight, focus, and mental/emotional stamina with performers so they can fully engage in their work and help them achieve optimal performance consistently.

Pieces to Be Performed

---

No Pieces to Be Performed found.