NASA 2022 Biennial Conference Presenter — kathryn goodson
Mark your calendars now to join us Thursday-Sunday, March 10-13, 2022 for the NASA 2022 Biennial Conference at Oklahoma State University, Greenwood School of Music in Stillwater, Oklahoma.

#NASA2022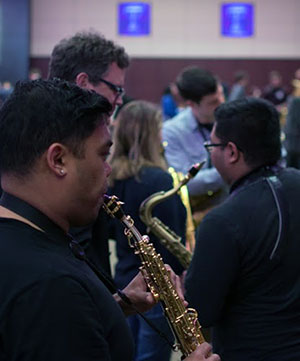 Name:
kathryn goodson
Website:
http://kathryngoodson.com
Presentation Date:
Saturday, March 7, 2020 4:00 PM
Presentation Venue:
W 218
Presentation Title:
Songs4Winds
Type of Presentation:
Non-Performance: Classical Lecture
Proposal Duration:
50
Bio:

Kathryn Goodson is a pianist, teacher, coach and community engagement innovator.

She collaborates internationally and at home in Ann Arbor, Michigan with vocalists, instrumentalists, composers and dancers. Signature endeavors include

Amerikanisches

Lied, Songs4Winds,

Ives Festivals and

Concert4aCause.

Dr. Goodson serves as pianist-coach for the University of Michigan

, the George Shirley Vocal Competition and the Cleveland Trombone Seminar. Goodson's

Belle

Nuit,

a Navona release of "sparkling heights" (American Record Guide), features saxophonists Donald Sinta and Timothy McAllister, hornist Gail Williams and bass trombonist Randall Hawes. With McAllister and Hawes, Goodson completes the trio,

VOX3MACHINA

. Goodson's artistry is documented on Innova (McAllister), Albany (Hawes), Blue Griffin & Equilibrium (soprano Caroline Helton). As a Fulbright Scholar in Germany, Goodson was awarded highest honors for the Musikhochschule Karlsruhe

Liedgestaltung

Konzertexam

; her American degrees are the U-M collaborative piano MM & DMA with Martin Katz and an Oberlin Conservatory B.M.

Pieces to Be Performed

---

No Pieces to Be Performed found.