NASA 2018 Biennial Conference Presenter — kathryn goodson
Mark your calendars now to join us March 8-11, 2018 for the NASA 2018 Biennial Conference at University of Cincinnati College - Conservatory of Music in Cincinnati, Ohio.
James Bunte — Host
— Conference Program Committee Chair
— NASA Director of Marketing
#NASA2018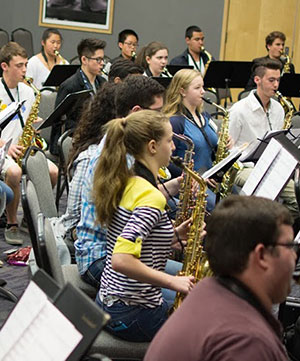 Click here for the overall Conference Schedule. NOTE: The closing concert is on Sunday, March 13, at 3:00 PM in Hemmle Recital Hall. We hope you will make plans to be with us for this special performance.
You may click on the photo for a higher resolution version of the photo.
Name:
kathryn goodson
Website:
http://kathryngoodson.com
Presentation Date:
Friday, March 11, 2016 4:00 PM
Presentation Venue:
Choir Hall
Presentation Title:
SONGS4WINDS
Type of Presentation:
Non-Performance: Classical Lecture
Proposal Duration:
50
Bio:
KATHRYN
GOODSON, international pianist-coach, has performed throughout the United States, Europe and Japan. A coach-pianist for saxophone & voice at the University of Michigan, she performs frequently in ensemble & chamber music with the Ann Arbor and Detroit Symphony Orchestras. Following collaborations documented by Albany, Innova, and Equilibrium, Belle
Nuit,
a 2014
Navona release,
features Goodson in sweepingly lyrical repertoire played by bass trombonist Randall Hawes, saxophonists Timothy McAllister and Donald Sinta, and hornist Gail Williams. This project was inspired by SONGS4WINDS,
Goodson's
masterclass-lecture given at U-M, Northwestern, Indiana and other
universities. A passionate cultural ambassador, Goodson teaches
American
Song annually
in Germany; has directed multiple Ives Festivals, and currently
directs Concerts4aCause.
Goodson earned the Konzertexam
in
Liedgestaltung with highest honors as a Fulbright Scholar from the Musikhochschule Karlsruhe under Hartmut Höll, a DMA from U-M in Collaborative Piano under Martin Katz and a BM from Oberlin Conservatory. www.kathryngoodson.com

Pieces to Be Performed

---

No Pieces to Be Performed found.