NASA 2020 Biennial Conference Presenter — Noah Getz
Mark your calendars now to join us Friday-Monday, March 6-9, 2020 for the NASA 2020 Biennial Conference at Arizona State University in Tempe, Arizona.
— NASA Director of Marketing
#NASA2020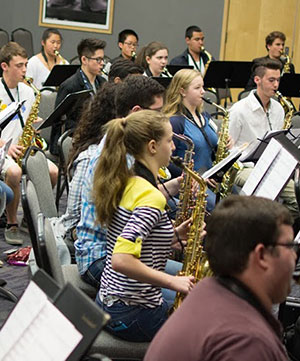 You may click on the photo for a higher resolution version of the photo.
Name:
Noah Getz
Website:
http://www.noahgetz.com
Presentation Date:
Sunday, March 8, 2020 4:00 PM
Presentation Venue:
Gammage 311
Presentation Title:
Voicing and the Altissimo Range
Type of Presentation:
Non-Performance: Master Class
Proposal Duration:
50
Bio:

Hailed as a "highly skillful and an even more highly adventurous player" (Washington City Paper) with "virtuosity, sensitivity, and beauty of tone" (Fanfare), Noah Getz has performed and lectured worldwide, including appearances at the Melbourne Recital Centre, Carnegie Hall, The Royal Conservatory of Brussels, The Polish Woodwind Festival, the Degollado Theater in Guadalajara, and the Zero Point Festival in Prague. His premiere at the National Gallery of Art was acclaimed as "spectacular and wonderfully provocative" (Washington Post). In 2016, Grammy-Award winning composer Stephen Hartke wrote a concerto for saxophone which Getz premiered at Oberlin Conservatory and the Cleveland Museum of Art.




An avid chamber musician, Getz is a member of the National Gallery New Music Ensemble, Zohn Collective, and Interference/Intermedia, and has performed with The 21st Century Consort, PostClassical Ensemble, the Empyrean Ensemble, and members of the International Contemporary Ensemble. He is a Musician-In-Residence at American University in Washington, DC.