NASA 2018 Biennial Conference Presenter — Jordan VanHemert
Mark your calendars now to join us March 8-11, 2018 for the NASA 2018 Biennial Conference at University of Cincinnati College - Conservatory of Music in Cincinnati, Ohio.
James Bunte — Host
— Conference Program Committee Chair
— NASA Director of Marketing
#NASA2018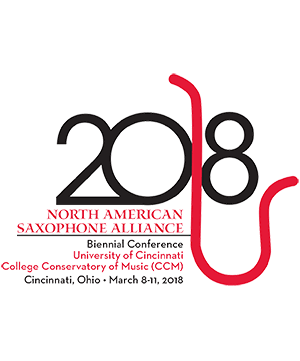 You may click on the photo for a higher resolution version of the photo.
Name:
Jordan VanHemert
Website:
Presentation Date:
Saturday, March 10, 2018 3:00 PM
Presentation Venue:
1340 CC
Presentation Title:
An Analytical Retrospective of Lead Alto Saxophone Styles
Type of Presentation:
Non-Performance: Jazz Lecture
Proposal Duration:
50
Bio:

Committed to versatility in performance, Jordan VanHemert is a saxophonist and woodwind doubler who regularly performs in a variety of styles, including classical, jazz, and soul. Equally at home in a variety of settings, he

has performed at Edgefest, the Detroit Jazz Festival, Elmhurst Jazz Festival, and Notre Dame Jazz Festival.

As

a composer and arranger, Mr. VanHemert has written for a variety of chamber ensembles and both small and large jazz ensembles, including a recent commission of a set of arrangements and original compositions for the Bradley University Jazz Ensemble.

Jordan currently teaches at Lincoln College. He is also a DMA Candidate ABD in Jazz Saxophone Performance at the University of Illinois Urbana-Champaign. He holds an MM degree in Improvisation from the University of Michigan and a BME from Central Michigan University. VanHemert's primary instructors include John Nichol, Rob Smith, Andrew Bishop, Chip McNeill, Ronald Bridgewater, and Debra Richtmeyer.

Pieces to Be Performed

---

No Pieces to Be Performed found.