NASA 2022 Biennial Conference Presenter — Allison Adams
Mark your calendars now to join us Thursday-Sunday, March 10-13, 2022 for the NASA 2022 Biennial Conference at Oklahoma State University, Greenwood School of Music in Stillwater, Oklahoma.

#NASA2022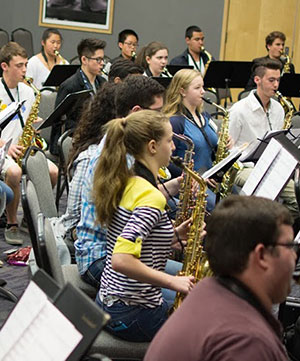 You may click on the photo for a higher resolution version of the photo.
Name:
Allison Adams
Website:
http://www.allisondadams.com
Presentation Date:
Monday, March 9, 2020 9:00 AM
Presentation Venue:
Ravenscroft
Presentation Title:
A Systematic Approach to Saxophone Fundamentals
Type of Presentation:
Non-Performance: Classical Lecture
Proposal Duration:
50
Bio:

Dr. Allison Adams is Associate Professor of Saxophone at the University of Tennessee-Knoxville. She is a member of the Nief-Norf Contemporary Music Ensemble and the tenor saxophonist in Estrella Consort, a saxophone quartet devoted to the performance of new music. Adams frequently performs with the Knoxville Symphony and has been featured in recitals across the country. She has also performed at the World Saxophone Congress, International Saxophone Symposium, North American Saxophone Alliance (NASA) Conferences, International Clarinet Association Conference, and TUTTI Festival.

Besides her study of the saxophone, Adams' main area of research centers around performance injuries, wellness for musicians, and the integration of yoga into performance. A chapter on her recovery from focal dystonia is available in the collection Notes of Hope (Mountain Peak Music).


Her main saxophone teachers include Timothy McAllister, Eugene Rousseau, and Steven Mauk. She is a D'Addario Performing Artist. For more information, please go to www.allisondadams.com

Pieces to Be Performed

---

No Pieces to Be Performed found.