NASA 2020 Biennial Conference Presenter — Jenifer Kechulius
Mark your calendars now to join us March 6-9, 2020 for the NASA 2020 Biennial Conference at Arizona State University in Tempe, Arizona.
— NASA Director of Marketing
#NASA2020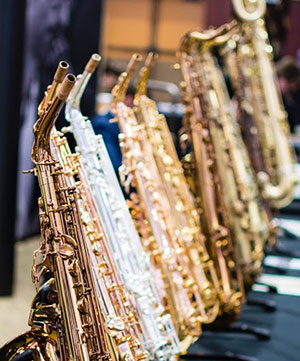 You may click on the photo for a higher resolution version of the photo.
Name:
Jenifer Kechulius
Website:
http://comingtogetherwithmusic.com
Presentation Date:
Friday, March 9, 2018 1:00 PM
Presentation Venue:
3745 CC
Presentation Title:
I Came, I Saw, I Taught: How to Start (and Keep!) A Private Studio Anywhere You Land
Type of Presentation:
Non-Performance: Classical Lecture
Proposal Duration:
50
Bio:

Ms. Kechulius received a BM in saxophone performance from Indiana-Purdue of Fort Wayne, Indiana. She then spent several years teaching privately, teaching at IPFW and working as a sales associate and teacher at Mynett Music Company.

​

While pursuing a MM in saxophone performance at the University of South Carolina she also taught private lessons, several courses at the university, and directed their New Horizons Bands.

​

After grad school Ms. Kechulius moved to Champaign, IL where she first worked as the Director of an after-school music academy, the Champaign School of Music. She then became the full-time Executive Manager of local chamber orchestra, Sinfonia da Camera, while simultaneously running a private teaching studio.

​

Having just moved to England in August, Ms. Kechulius is now working remotely as Sinfonia da Camera's Marketing Director. She will soon be moving to Zurich where she will start the private teaching studio creation process over again.

Pieces to Be Performed

---

No Pieces to Be Performed found.