NASA 2018 Biennial Conference Presenter — Brett McDonald
Mark your calendars now to join us March 8-11, 2018 for the NASA 2018 Biennial Conference at University of Cincinnati College - Conservatory of Music in Cincinnati, Ohio.
James Bunte — Host
— Conference Program Committee Chair
— NASA Director of Marketing
#NASA2018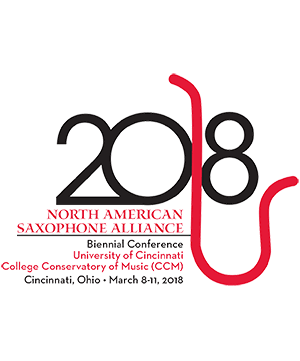 You may click on the photo for a higher resolution version of the photo.
Name:
Brett McDonald
Website:
http://www.brettmcdonaldmusic.com
Presentation Date:
Sunday, March 11, 2018 10:00 AM
Presentation Venue:
1630 CC
Presentation Title:
Woodwind Doubling for Saxophonists in Jazz and Commercial Music
Type of Presentation:
Non-Performance: Jazz Lecture
Proposal Duration:
50
Bio:

Multiple award-winning saxophonist and composer Brett McDonald has performed on saxophones, flutes and clarinets on 7 broadway national tours Dreamgirls 2012-2013; A Christmas Story, The Musical 2014, 2015; My Fair Lady, China 2016; 42nd Street 2016-2017; How The Grinch Stole Christmas, 2016, 2017) and a National tour of Australia with the Glenn Miller Orchestra (2017) and a tour of Australia with the Glenn Miller Orchestra (2017). His saxophone playing has been recognized by Downbeat magazine (Student Music Awards 2011), the North American Saxophone Alliance (Jazz Saxophone Competition: semifinalist 2012, alternate finalist 2010) and The National Music Center (2014). His composition, The Beat In Progress, has been recognized by the Jazz Educator's Network (2011) and ASCAP (2011). He has worked with jazz students at the University of Wisconsin-Eau Claire and the Shanghai Conservatory, bringing his years of study and experience to a new generation of jazz soloists.

Pieces to Be Performed

---

No Pieces to Be Performed found.