NASA 2018 Biennial Conference Presenter — John Heilig
Mark your calendars now to join us March 8-11, 2018 for the NASA 2018 Biennial Conference at University of Cincinnati College - Conservatory of Music in Cincinnati, Ohio.
James Bunte — Host
— Conference Program Committee Chair
— NASA Director of Marketing
#NASA2018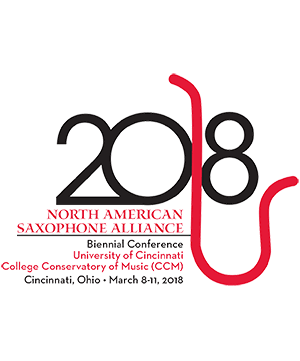 You may click on the photo for a higher resolution version of the photo.
Name:
John Heilig
Website:
Presentation Date:
Sunday, March 11, 2018 9:00 AM
Presentation Venue:
3240 MEH
Presentation Title:
Bodies and Dreams: Performance and Identity in the Music of Jacob TV
Type of Presentation:
Non-Performance: Classical Lecture
Proposal Duration:
50
Bio:

John Heilig is from Cooper City, Florida, and is currently a PhD student in music theory at Indiana University, where he also completed his masters. He received a bachelor's degree in music theory with a certificate in performance from Florida State University, where he studied under Patrick Meighan. His research interests are performance and identity in the music of the 20th century, with particular admiration for the works of Anton Webern. John has performed with the IU saxophone ensemble, and recently organized and premiered a new composition on the IU Graduate Theory Association's annual fall recital. His favorite color is purple.

Pieces to Be Performed

---

No Pieces to Be Performed found.