NASA 2018 Biennial Conference Presenter — Paul Zaborac
Mark your calendars now to join us March 8-11, 2018 for the NASA 2018 Biennial Conference at University of Cincinnati College - Conservatory of Music in Cincinnati, Ohio.
James Bunte — Host
— Conference Program Committee Chair
— NASA Director of Marketing
#NASA2018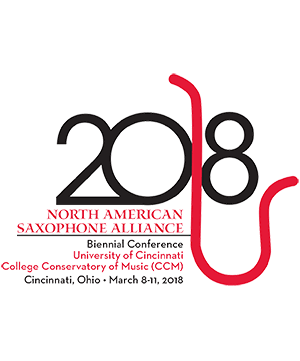 You may click on the photo for a higher resolution version of the photo.
Name:
Paul Zaborac
Website:
Presentation Date:
Sunday, March 11, 2018 11:00 AM
Presentation Venue:
1340 CC
Presentation Title:
Methods for Teaching and Practicing Jazz Vocabulary
Type of Presentation:
Non-Performance: Jazz Lecture
Proposal Duration:
50
Bio:

Paul Zaborac is a saxophonist, composer, and educator well versed in both classical and jazz performance. He has performed throughout the U.S. and internationally in Costa Rica, China, Hong Kong, and Australia. In addition to solo and chamber music activities, Paul has performed with the Colorado Music Festival Orchestra, the Breckenridge Music Festival Orchestra, and the National Repertory Orchestra. He recorded an experimental jazz album of original compositions titled

Actualize

in 2012 and has had the opportunity to share the stage with jazz artists such as Rufus Reid, John Von Ohlen, Greg Gisbert, Ernie Watts, and others. Paul holds degrees from Simpson College (BME), the Sydney Conservatorium of Music (MM), and the University of Colorado Boulder (DMA), where he was a teaching assistant and the saxophone instructor for the continuing education department. He is presently a visiting professor of saxophone at the University of Denver Lamont School of Music.

Pieces to Be Performed

---

No Pieces to Be Performed found.