NASA 2018 Biennial Conference Presenter — James Barrera
Mark your calendars now to join us March 8-11, 2018 for the NASA 2018 Biennial Conference at University of Cincinnati College - Conservatory of Music in Cincinnati, Ohio.
James Bunte — Host
— Conference Program Committee Chair
— NASA Director of Marketing
#NASA2018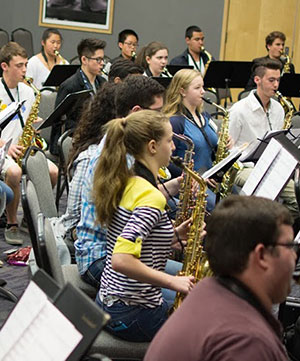 Click here for the overall Conference Schedule. NOTE: The closing concert is on Sunday, March 13, at 3:00 PM in Hemmle Recital Hall. We hope you will make plans to be with us for this special performance.
You may click on the photo for a higher resolution version of the photo.
Name:
James Barrera
Website:
http://james.barrera@csulb.edu
Presentation Date:
Saturday, March 12, 2016 9:00 AM
Presentation Venue:
Senate Room
Presentation Title:
Early American Pedagogy: The Henry Lindeman Method for Saxophone
Type of Presentation:
Non-Performance: Classical Lecture
Proposal Duration:
30
Bio:

Pieces to Be Performed

---

No Pieces to Be Performed found.