NASA 2020 Biennial Conference Presenter — Baljinder Sekhon
Mark your calendars now to join us Friday-Monday, March 6-9, 2020 for the NASA 2020 Biennial Conference at Arizona State University in Tempe, Arizona.
— NASA Director of Marketing
#NASA2020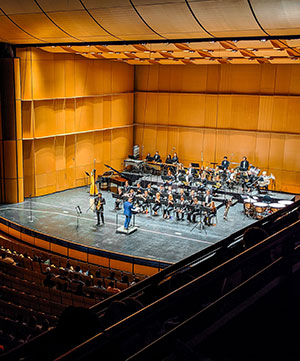 Name:
Baljinder Sekhon
Website:
http://SekhonMusic.com
Presentation Date:
Saturday, March 7, 2020 2:00 PM
Presentation Venue:
W 218
Presentation Title:
Compositional Systems in Sekhon's Compositions for Saxophone
Type of Presentation:
Non-Performance: Classical Lecture
Proposal Duration:
50
Bio:

"Clearly knowing the power of sonority" (Philadelphia Inquirer), the music of Baljinder Sekhon has been presented in over 500 concerts in twenty countries. From works for large ensemble to solo works to electronic music, Sekhon's demonstrate a wide range of genres and styles. Numerous commercial recordings of Sekhon's music have been released, including those on Albany Records, Parma, AMP, Klarthe, BCM&D, and Equilibrium Records. A portrait CD of Sekhon's music was released on Innova Records in April 2018. His saxophone works are regularly performed around the world, with performances at the World Saxophone Congress, EurSax, several NASA National and Regional conferences, and in venues such as the Kennedy Center, Seoul Arts Center, and the National Recital Hall of Taiwan.

Sekhon serves as Assistant Professor of Composition at Penn State University. He holds the PhD, MA from the Eastman School of Music and a BM from the University of South Carolina.

Pieces to Be Performed

---

No Pieces to Be Performed found.