NASA 2018 Biennial Conference Presenter — Laura Armstrong
Mark your calendars now to join us March 8-11, 2018 for the NASA 2018 Biennial Conference at University of Cincinnati College - Conservatory of Music in Cincinnati, Ohio.
James Bunte — Host
— Conference Program Committee Chair
— NASA Director of Marketing
#NASA2018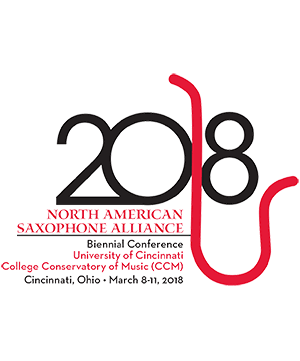 You may click on the photo for a higher resolution version of the photo.
Name:
Laura Armstrong
Website:
http://www.lauraarmstrong.net
Presentation Date:
Friday, March 9, 2018 9:00 AM
Presentation Venue:
3735 CC
Presentation Title:
Never Have a Bad Reed Again: How to Make and Adjust Your Own Saxophone Reeds
Type of Presentation:
Non-Performance: Classical Lecture
Proposal Duration:
50
Bio:

Dr. Laura Armstrong is a faculty member of Frederick Community College, where she teaches clarinet and saxophone. Dr. Armstrong has performed in recitals in the Mid-Atlantic region and is a founding member of the Fortunata Trio. As a freelance orchestral performer, Laura has played with a variety of orchestras including the Lancaster Symphony Orchestra, Maryland Symphony Orchestra, Shippensburg Festival Symphony, and others. She is an advocate of contemporary music and performs with new music groups based in the Baltimore/Washington region. Laura received her Doctor of Musical Arts degree in Clarinet Performance from the University of Maryland in 2010. Her principal clarinet teachers have been Paul Cigan, Ron Samuels, and Valerie Martin. She has also studied saxophone with Ron Bixler and Gail Levinsky. In 2015, Laura started her own reed making business, Aurora Winds. For more information, please visit www.lauraarmstrong.net.

Pieces to Be Performed

---

No Pieces to Be Performed found.