NASA 2018 Biennial Conference Presenter — Eleri Ann Evans
Mark your calendars now to join us March 8-11, 2018 for the NASA 2018 Biennial Conference at University of Cincinnati College - Conservatory of Music in Cincinnati, Ohio.
James Bunte — Host
— Conference Program Committee Chair
— NASA Director of Marketing
#NASA2018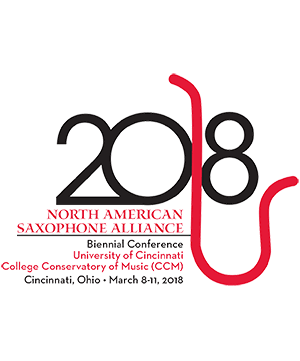 You may click on the photo for a higher resolution version of the photo.
Name:
Eleri Ann Evans
Website:
Presentation Date:
Friday, March 9, 2018 9:00 AM
Presentation Venue:
3240 MEH
Presentation Title:
Expanding extended techniques
Type of Presentation:
Non-Performance: Classical Lecture
Proposal Duration:
40
Bio:

Saxophonist Eleri Ann Evans recently completed her PhD research into unconventional saxophone performance techniques at the University of Huddersfield (United Kingdom). Her research and her own performance both encompass the development of existing saxophone playing techniques and the formation of new techniques which broaden the capabilities of the instrument.

Pieces to Be Performed

---

No Pieces to Be Performed found.