NASA 2020 Biennial Conference Presenter — Ashley Krogstad
Mark your calendars now to join us Friday-Monday, March 6-9, 2020 for the NASA 2020 Biennial Conference at Arizona State University in Tempe, Arizona.
— NASA Director of Marketing
#NASA2020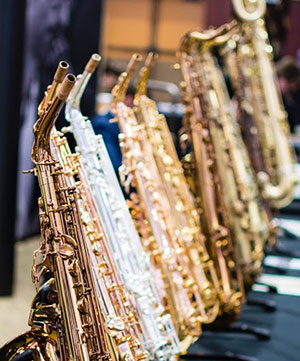 Name:
Ashley Krogstad
Website:
Presentation Date:
Sunday, March 8, 2020 3:00 PM
Presentation Venue:
Gammage 311
Presentation Title:
Pedagogical Perspectives: The Teachings of Joe Allard
Type of Presentation:
Non-Performance: Classical Lecture
Proposal Duration:
45
Bio:
Ashley Krogstad (Rutland, SD) is currently a second year D.M.A. candidate in saxophone performance at the University of Arizona. Krogstad is a graduate teaching assistant for the saxophone studio, and she currently performs with UA's Wind Ensemble and Studio Jazz Ensemble. Krogstad received two Bachelor of Arts degrees in music and in French Studies from South Dakota State University. She studied in France, where she conducted interdisciplinary research incorporating French studies and the saxophone. She obtained her M.M. from Oklahoma State University, where she partook in the well-received big band album Solid Gold. Krogstad has performed at the Midwest Clinic in Chicago and the U.S. Navy Band Symposium in Washington DC. Krogstad has experienced competition success as winner of the SDSU Concerto Competition.

She has lectured at several conferences and continually cultivates her private studio. Krogstad has studied with Drs. Nathan Jorgensen, Jeff Loeffert, Eddie Goodman, and Tommy Poole.

Pieces to Be Performed

---

No Pieces to Be Performed found.