NASA 2018 Biennial Conference Presenter — Henning Schroeder
Mark your calendars now to join us March 8-11, 2018 for the NASA 2018 Biennial Conference at University of Cincinnati College - Conservatory of Music in Cincinnati, Ohio.
James Bunte — Host
— Conference Program Committee Chair
— NASA Director of Marketing
#NASA2018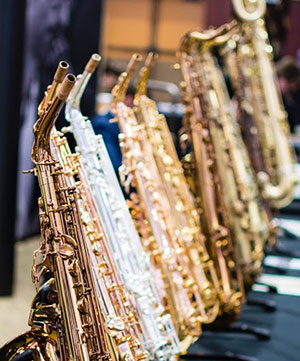 Click here for the overall Conference Schedule. NOTE: The closing concert is on Sunday, March 13, at 3:00 PM in Hemmle Recital Hall. We hope you will make plans to be with us for this special performance.
You may click on the photo for a higher resolution version of the photo.
Name:
Henning Schroeder
Website:
Presentation Date:
Friday, March 11, 2016 9:00 AM
Presentation Venue:
Escondido Theater
Presentation Title:
Saxophone Diplomacy — The Unifying Potential of a Postmodern Instrument in a World of Music
Type of Presentation:
Non-Performance: Classical Lecture
Proposal Duration:
50
Bio:

Henning Schröder performs as a soloist and in groups as diverse as the Berlin Philharmonic Orchestra, Max Raabe & Palast Orchester, Obsidian Quartet, Hiding Duo and together with his duo partner, pianist Yu-Lien The. As a performer and composer Henning has been featured at international conferences, especially promoting extended saxophone techniques. Inspired by his tenure at the University of Pelita Harapan in Indonesia, Henning has developed an interest in ethnomusicology, particularly focusing on the use of the saxophone in diverse music systems. His contributions to the 2014 book "Saxophon – Ein Instrument und sein Erfinder" reflect his broad interest in the history and diversification of the instrument. A dedicated pedagogue, Henning serves as Assistant Professor of Music at Ohio Northern University. He holds terminal degrees both from the University of Arts Berlin and the University of Illinois, where he worked with Johannes Ernst and Debra Richtmeyer.

Pieces to Be Performed

---

No Pieces to Be Performed found.