NASA 2020 Biennial Conference Presenter — Gail Levinsky
Mark your calendars now to join us Friday-Monday, March 6-9, 2020 for the NASA 2020 Biennial Conference at Arizona State University in Tempe, Arizona.
— NASA Director of Marketing
#NASA2020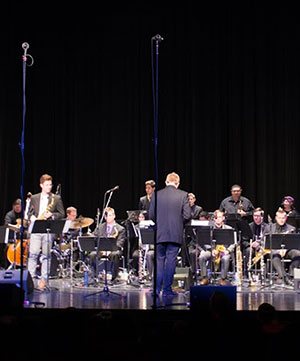 Name:
Gail Levinsky
Website:
http://gailblevinsky.com
Presentation Date:
Sunday, March 8, 2020 2:00 PM
Presentation Venue:
Ravenscroft
Presentation Title:
Committee on Status of Women: Navigating Early Years of College Teaching as a Woman
Type of Presentation:
Non-Performance: Panel Discussion
Proposal Duration:
50
Bio:

A native of Western Massachusetts, Dr.

Gail B. Levinsky serves on the faculty of Susquehanna University. Her performance credits include presentations both nationally and internationally such as the Navy Band International Saxophone Symposium, North American Saxophone Alliance, World Saxophone Congress, and Festival of Women Composers. She is active in supporting new works for saxophone and has presented educational clinics at state and national symposiums. Dr. Levinsky's publications are varied and include the saxophone chapters in "Teaching Woodwinds" (MountainPeak Music), a revised edition of Rosemary Lang's "Beginning Studies in the Altissimo Range", and a saxophone ensemble arrangement of Victoria's "O Vos Omnes". Levinsky earned her masters and doctorate degrees from Northwestern University under the tutelage of Fred Hemke. During the summer months she serves as program director for the Snow Pond Music Festival, and on faculty of the Frederick L. Hemke Saxophone Institute and New England Music Camp respectively.

Other Performers / Participants

---

Idit Shner

panel discussion

Bio:

Idit Shner is an active performer of both jazz and classical music, Idit has played in various distinguished venues in the United States and abroad, such as The Kennedy Center in Washington, D.C. and Lincoln Center in New York.

Currently Shner plays with her jazz quartet in Eugene and Portland, Oregon. Her latest release of jazz originals, 9 Short Stories, garnered a 4 star review in Downbeat Magazine. Her jazz debut, Tuesday's Blues, features nursery rhymes and ancient melodies from the Jewish liturgy performed in a jazz setting. Tuesday's Blues got great reviews from JazzTimes, All Music Guide, and Jazz Review.

As a classical saxophonist Idit has commissioned and recorded new music and performed solo recitals in the US and Israel. MINERVA is her latest classical release. Her third CD, Le Merle Noir, featuring music by Messiaen, Bozza, Partos, and Glass, was released on Origin Classics in August 2013





Joyce Griggs

panel discussion

Bio:

Joyce Griggs, Executive Vice President and Provost of Manhattan School of Music, enjoys a multifaceted career. As an academic leader and saxophonist, she also mentors young professionals, presents on topics from music curriculum to diversity in the arts, and leads corporate leadership training and higher education strategic planning.

Dr. Griggs' values collaboration with colleagues to support students from diverse backgrounds. She champions inclusive curriculum that reflects our current and past societies, leads curriculum revisions and fosters transformative experiences artistic expression creates in ourselves and society.

At the University of Illinois, she secured scholarships for East St. Louis and Chicago students to attend summer programs and receive instruction from Teaching Assistants and also created a college-level career preparation course. She created collaborative programs while at the Cleveland Institute of Music with the Cleveland School for the Arts and The Cleveland Orchestra, securing over $500,000 from major foundations to launch these projects.





Vanessa Sielert

panel discussion participant

Bio:

Venessa Seibert - Vanessa Sielert is director of the Lionel Hampton School of Music at the University of Idaho. She has also served as professor of saxophone at the Lionel Hampton School of music, professor of saxophone on the faculties of Pacific Lutheran University, Seattle Pacific University and and Southern Illinois University, Carbondale. Sielert received a Bachelor of Music in music education and saxophone performance from the University of Idaho, a Master of Music in saxophone performance from Baylor University and a Doctor of Musical Arts in saxophone performance from the University of Illinois.

Sielert has performed with a wide range of performing groups including the Palouse Jazz Project, the Emerald City Jazz Orchestra, the Tacoma Symphony Orchestra, the Federal Way Symphony, Orchestra Seattle and the Civic Orchestra of Chicago. As a member of the Millennium Saxophone Quartet, she was a medal winner at the prestigious Fischoff Chamber Music Competition.





Scott Plugge

panel discussion participant

Bio:

Scott D. Plugge, is currently on the faculty of Sam Houston State University as the Director of the School of Music where his responsibilities include; teaching applied saxophone, chamber music, and administrative tasks. In addition to his duties at SHSU, Dr. Plugge is an active soloist/clinician. He also performs, on call, with the Dallas Symphony Orchestra. As a soloist, Dr. Plugge has appeared in many concerts throughout the United States, Puerto Rico, Europe and China. John von Rhein of the Chicago Tribune stated that Dr. Plugge performed "with elegance and charm" and a "mellow" tone. The New Britain Herald states, Dr. Plugge performed with "effortless grace". Prior to his appointment to Sam Houston State University in August 1997, Dr. Plugge served on the faculty's of Central Connecticut State University, DePaul University, Southern Methodist University, and the University of Texas at Arlington

.