NASA 2018 Biennial Conference Presenter — Colin Wood
Mark your calendars now to join us March 8-11, 2018 for the NASA 2018 Biennial Conference at University of Cincinnati College - Conservatory of Music in Cincinnati, Ohio.
James Bunte — Host
— Conference Program Committee Chair
— NASA Director of Marketing
#NASA2018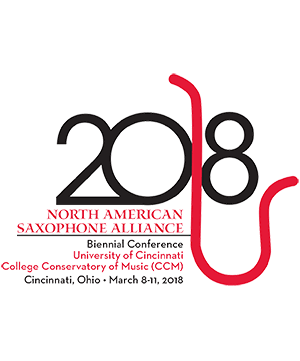 You may click on the photo for a higher resolution version of the photo.
Name:
Colin Wood
Website:
Presentation Date:
Sunday, March 11, 2018 9:00 AM
Presentation Venue:
3225 MEH
Presentation Title:
Improvisation in the Classical Saxophone Curriculum
Type of Presentation:
Non-Performance: Classical Lecture
Proposal Duration:
50
Bio:

Colin Wood is a second-year DMA student in Saxophone Performance at The Ohio State University. From Charleston, West Virginia, he graduated from West Virginia University with a Bachelor's degree in Jazz Studies and received his Master's from Ohio State. He has studied with Shawn Wallace, James Hill, Dr. Michael Rene Torres, Paul Scea, and Dr. Michael Ibrahim. His research interests include teaching improvisation to classical musicians and melding classical and jazz sensibilities. He currently performs in his original group the Woodwork Trio and new music saxophone duo Alea Duo as well as with other Columbus ensembles including the Black Swamp Saxophone Quartet, In Full Swing, and Vaughn Weister's Famous Jazz Orchestra.

Pieces to Be Performed

---

No Pieces to Be Performed found.