NASA 2018 Biennial Conference Presenter — Olivia Shortt
Mark your calendars now to join us March 8-11, 2018 for the NASA 2018 Biennial Conference at University of Cincinnati College - Conservatory of Music in Cincinnati, Ohio.
James Bunte — Host
— Conference Program Committee Chair
— NASA Director of Marketing
#NASA2018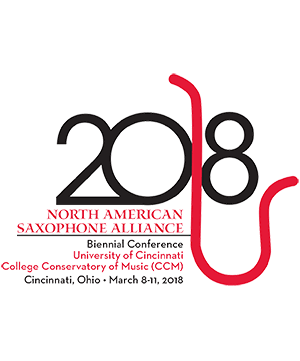 You may click on the photo for a higher resolution version of the photo.
Name:
Olivia Shortt
Website:
http://www.olivia-shortt.com
Presentation Date:
Friday, March 9, 2018 3:00 PM
Presentation Venue:
3240 MEH
Presentation Title:
Accessibility and the Arts
Type of Presentation:
Non-Performance: Classical Lecture
Proposal Duration:
30
Bio:

The Toronto Creative Music Lab (TCML) is a project designed to nurture the development of risk-takers and change-makers. While we acknowledge the legacies that inform the artistic and professional spaces we currently occupy, we are committed to pushing toward a yet unimagined future in artistry and expression that connects our social responsibilities, our institutions, our communities, our audiences, our arts, and each other.

TCML is a peer-mentored, 8-day workshop for early-career musicians and composers, and is designed to foster professional development, artistic growth, collaborative learning, and community building through workshops, rehearsals, social events, panel discussions, and performance.

Other Performers / Participants

---

| | | |
| --- | --- | --- |
| Name | Instrument | Bio |
| Olivia Shortt | | Olivia Shortt (Anishinaabe-Irish) is a Toronto-based saxophonist. As a singer in the Element Choir s . . . |

Pieces to Be Performed

---

No Pieces to Be Performed found.