NASA 2020 Biennial Conference Presenter — Rulon Brown
Mark your calendars now to join us Friday-Monday, March 6-9, 2020 for the NASA 2020 Biennial Conference at Arizona State University in Tempe, Arizona.
— NASA Director of Marketing
#NASA2020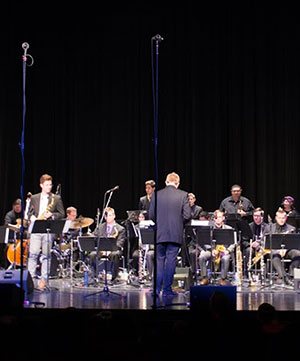 Name:
Rulon Brown
Website:
http://RulonBrown.com
Presentation Date:
Saturday, March 7, 2020 8:00 AM
Presentation Venue:
W 218
Presentation Title:
The Most Disgusting Science Every Sax Player Should Know
Type of Presentation:
Non-Performance: Classical Lecture
Proposal Duration:
50
Bio:

Rulon Brown

is a musician and visual artist who grew up fixing saxes at his local music store. Like all sax players, he ran into the problem of sticky key pads that cause frustrating play malfunction. After years of research, he created Key Leaves to leave keys open to dry clean. These award winning care products work naturally to totally eliminate severe key stick malfunction and reduce all other forms of key sticking by 98%.





Rulon's recent artist work includes a avant-rock live band album; a solo album created while traveling North and Central America; an interactive museum installation inspired by The American Dream; an art puzzle with each piece embedded with hidden music and film; a CD of world-rhythm improv to 19th Century Christian hymns; headlining the Nicaragua International Jazz Festival; and a U.S. State Department sponsored artist residency at a cultural institute in Granada, Nicaragua.

Pieces to Be Performed

---

No Pieces to Be Performed found.