NASA 2018 Biennial Conference Presenter — Jonathan Helton
Mark your calendars now to join us March 8-11, 2018 for the NASA 2018 Biennial Conference at University of Cincinnati College - Conservatory of Music in Cincinnati, Ohio.
James Bunte — Host
— Conference Program Committee Chair
— NASA Director of Marketing
#NASA2018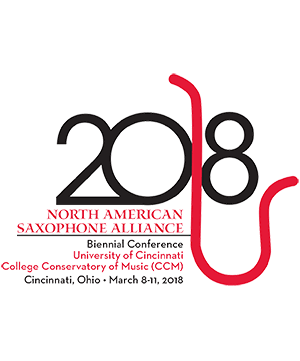 You may click on the photo for a higher resolution version of the photo.
Name:
Jonathan Helton
Website:
http://www.jonathanhelton.com/
Presentation Date:
Friday, March 9, 2018 2:00 PM
Presentation Venue:
3244 MEH
Presentation Title:
New Tricks for Old Dogs: Practice Techniques for Speedy Note Learning
Type of Presentation:
Non-Performance: Classical Lecture
Proposal Duration:
50
Bio:

Jonathan Helton,

Professor of Saxophone at the University of Florida School of Music, is an active solo recitalist and chamber musician appearing in concerts worldwide, including Montreal, Vancouver, Beijing, Singapore, Tokyo, Taipei, Bangkok, Sydney, London, Paris, Bogota, Brasilia, Mendoza, Chicago, Washington, DC, and New York. He has been featured on programs of the North American Saxophone Alliance, the World Saxophone Congress, the College Music Society, Wisconsin Composers' Alliance, Chicago Consortium of Composers, and the New Music Chicago Festival. His performances have been heard on North Carolina Public Radio, on WFMT in Chicago, and in national and international radio syndication. He is featured on compact discs from Centaur, Elf, Innova, Mark Records, Parma, and Music from Northwestern. From 1992 to1999 Dr. Helton served on the faculty at Northwestern University. He is a Selmer Artist/Clinician, and a former President of the North American Saxophone Alliance.

Pieces to Be Performed

---

No Pieces to Be Performed found.