NASA 2020 Biennial Conference Presenter — Evan Clark
Mark your calendars now to join us Friday-Monday, March 6-9, 2020 for the NASA 2020 Biennial Conference at Arizona State University in Tempe, Arizona.
— NASA Director of Marketing
#NASA2020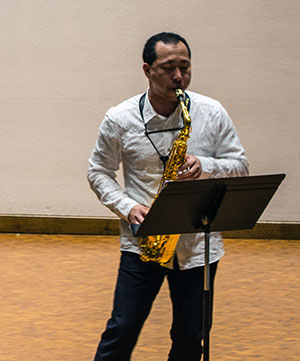 Name:
Evan Clark
Website:
http://www.evanclark.xyz
Presentation Date:
Sunday, March 8, 2020 8:20 AM
Presentation Venue:
Gammage 209
Presentation Title:
From Archive to Stage: Discovering Romanticism in Gustav Bumcke's Saxophone Manuscripts
Type of Presentation:
Non-Performance: Classical Lecture
Proposal Duration:
30
Bio:

Dr. Evan Clark is currently the saxophone instructor at the University of Illinois, Springfield. His performances and research projects have taken him throughout the United States, Europe, and Asia where he has garnered recognition from the 5th Jean Marie Londeix Competition, The International Saxophone Symposium and Competition, the Vandoren Emerging Artist Competition, the MTNA National Senior Woodwind Competition, and the National YoungArts Foundation. He has formerly taught at the University of Illinois as the teaching assistant as well as Illinois Summer Youth Music (ISYM). He has been a part of numerous premieres and commissions including works by Michael Nyman and Dorothy Chang. He holds an undergraduate performance degree from the University of South Carolina and graduate degrees from the University of Illinois where he pursued a musicology minor. He is currently a Kate Neal Kinley Memorial Fellowship recipient for research and performance studies in Berlin, Germany.

Pieces to Be Performed

---

No Pieces to Be Performed found.