NASA 2018 Biennial Conference Presenter — Jessica Voigt-Page
Mark your calendars now to join us March 8-11, 2018 for the NASA 2018 Biennial Conference at University of Cincinnati College - Conservatory of Music in Cincinnati, Ohio.
James Bunte — Host
— Conference Program Committee Chair
— NASA Director of Marketing
#NASA2018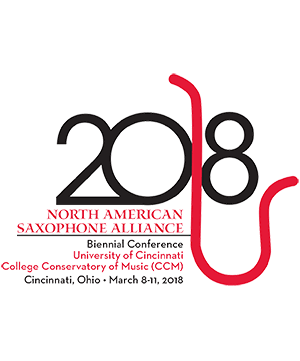 You may click on the photo for a higher resolution version of the photo.
Name:
Jessica Voigt-Page
Website:
http://www.abundantmusicianproject.com
Presentation Date:
Friday, March 9, 2018 2:00 PM
Presentation Venue:
3745 CC
Presentation Title:
The Music-Preneur: Combining music, passion and purpose to serve and impact the world around you.
Type of Presentation:
Non-Performance: Classical Lecture
Proposal Duration:
50
Bio:

A multi-dimensional talent, and multi-passionate artist, Jessica Voigt-Page balances a varied career as a classical saxophonist, educator, professor, business owner, summer camp director, chamber musician, blogger, speaker, career coach, advocate and entrepreneur. After graduating from The University of Iowa in 2013, Jessica relocated to Austin, Texas where she quickly gained recognition in the local scene as a talented performer, established Saxophone Academy Austin, joined the faculty at Baylor University, and is the Administrative Assistant for the Longhorn Music Camp at The University of Texas, Butler School of Music. Jessica also founded the Abundant Musician Project in 2015 to guide young musicians through the process of engineering their careers in the arts, and has presented lectures on Music Entrepreneurship at numerous Universities in this area. She is also a D'Addario Woodwinds Performing Artist, Beaumont music artist and contributor to Cut Common Magazine.

Pieces to Be Performed

---

No Pieces to Be Performed found.