NASA 2018 Biennial Conference Presenter — Thomas Smialek
Mark your calendars now to join us March 8-11, 2018 for the NASA 2018 Biennial Conference at University of Cincinnati College - Conservatory of Music in Cincinnati, Ohio.
James Bunte — Host
— Conference Program Committee Chair
— NASA Director of Marketing
#NASA2018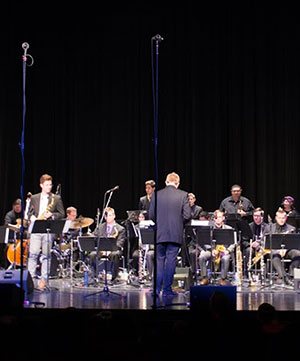 Click here for the overall Conference Schedule. NOTE: The closing concert is on Sunday, March 13, at 3:00 PM in Hemmle Recital Hall. We hope you will make plans to be with us for this special performance.
You may click on the photo for a higher resolution version of the photo.
Name:
Thomas Smialek
Website:
Presentation Date:
Saturday, March 12, 2016 10:00 AM
Presentation Venue:
Senate Room
Presentation Title:
Mrs. B. L. Hackenberger: The Rest of the Bessie Mecklem Story
Type of Presentation:
Non-Performance: Classical Lecture
Proposal Duration:
50
Bio:

Thomas Smialek is Professor of Music &
Integrative Arts at The Pennsylvania State University, Hazleton, where he
teaches General Education courses for non-musicians. His research interests include the early
history of the saxophone and the use of technology in music instruction. He has
presented and performed at meetings of the North American Saxophone Alliance,
The College Music Society, the Association for Technology in Music Instruction,
the American Musicological Society, and the Twelfth World Saxophone
Congress. Publications have appeared in The
Saxophone Symposium, Saxophone Journal, Journal of Research in Music
Education, and Journal of
Technology in Music Learning. Smialek produced NASAís compact disc The Saxophone Craze. He and L. A. Logrande developed Active
Listening Tools for publisher CengageLearning. Smialek holds degrees from the University of Georgia, Northwestern
University, and Westfield State University. He has been a member of The Saxophone Symposiumís
editorial board since 1994, and served as editor from 1997-2004.

Other Performers / Participants

---

| | | |
| --- | --- | --- |
| Name | Instrument | Bio |
| L. A. Logrande | co-author | L. A. Logrande is a composer of new music. Her compositions have been performed throughout the Uni . . . |

Pieces to Be Performed

---

No Pieces to Be Performed found.