NASA 2018 Biennial Conference Presenter — Nessyah Buder Gallagher
Mark your calendars now to join us March 8-11, 2018 for the NASA 2018 Biennial Conference at University of Cincinnati College - Conservatory of Music in Cincinnati, Ohio.
James Bunte — Host
— Conference Program Committee Chair
— NASA Director of Marketing
#NASA2018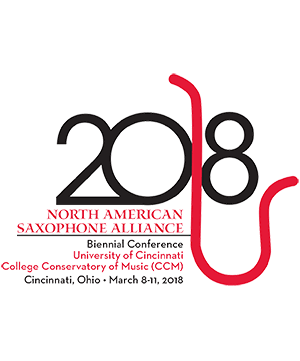 You may click on the photo for a higher resolution version of the photo.
Name:
Nessyah Buder Gallagher
Website:
Presentation Date:
Friday, March 9, 2018 11:00 AM
Presentation Venue:
3735 CC
Presentation Title:
Adaptive Sequencing of Contemporary Australian Saxophone Repertoire
Type of Presentation:
Non-Performance: Classical Lecture
Proposal Duration:
50
Bio:

200%'>

The paper to be presented was co-written by Dr. Nessyah Gallagher, Dr. Mitchell Ohriner, and Dr. Xin Xia. Drs. Ohriner and Xia have given Dr. Gallagher permission to present this paper at the NASA Biennial Conference, 2018. Dr. Ohriner is the Assistant Professor of Music Theory at the Lamont School of Music, University of Denver. Dr. Xia received her D.M.A. in piano performance under the tutelage of Dr. John O'Conor in 2017, and she currently resides in Shanghai, China where she runs her own piano studio. Dr. Gallagher has studied with world renowned saxophonists Fred Hemke (Northwestern University, 2011), Dale Underwood (University of Miami, 2013), and Timothy Roberts (Shenandoah Conservatory, 2016). She was the 2012 recipient for the Presser Music Award which funded her research in Melbourne, Australia. In July 2017 she performed in the 100SAX conference in Melbourne, alongside many of today's leading Australian saxophonists.




Pieces to Be Performed

---

No Pieces to Be Performed found.