NASA 2020 Biennial Conference Presenter — Don Norton
Mark your calendars now to join us March 6-9, 2020 for the NASA 2020 Biennial Conference at Arizona State University in Tempe, Arizona.
— NASA Director of Marketing
#NASA2020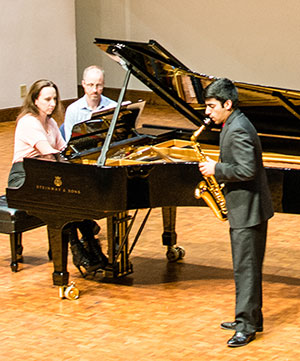 You may click on the photo for a higher resolution version of the photo.
Name:
Don Norton
Website:
http://www.donniesax.com
Presentation Date:
Saturday, March 10, 2018 3:00 PM
Presentation Venue:
3225 MEH
Presentation Title:
The Jazz Saxophone Style of Charles McPherson
Type of Presentation:
Non-Performance: Jazz Lecture
Proposal Duration:
50
Bio:

Don Norton is a Minnesota-based saxophonist and educator. He currently serves as an instructor at Gustavus Adolphus College, where he teaches saxophone, jazz, and world music, Minnesota State University, Mankato, where he teaches saxophone and clarinet, and Spoon River College, where he teaches online music appreciation courses. He has previously taught at Laramie County Community College, the University of Northern Colorado, the Northern Illinois University Community School of the Arts, and St. Charles North High School (IL), as well as the summer jazz camps of Northern Illinois University, Western Illinois University, and the Birch Creek Music Performance Center. Don holds degrees from the University of Northern Colorado, the New England Conservatory of Music, and Northern Illinois University. His teachers have included Jerry Bergonzi, Andrew Dahlke, Todd DelGiudice, Steve Duke, George Garzone, John McNeil, Rakalam Bob Moses, John Murphy, John Vana, and John Wojciechowski.

Pieces to Be Performed

---

No Pieces to Be Performed found.