NASA 2022 Biennial Conference Presenter — Emily Verschoor-Kirss
Mark your calendars now to join us Thursday-Sunday, March 10-13, 2022 for the NASA 2022 Biennial Conference at Oklahoma State University, Greenwood School of Music in Stillwater, Oklahoma.

#NASA2022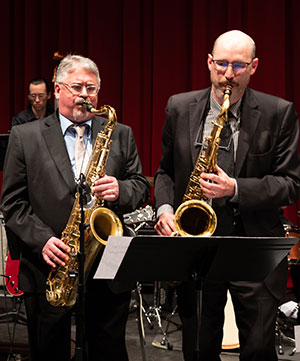 Name:
Emily Verschoor-Kirss
Website:
http://www.emilyannevk.com
Presentation Date:
Saturday, March 7, 2020 3:00 PM
Presentation Venue:
W 218
Presentation Title:
#Relevant: Social Media for the Freelance Musician
Type of Presentation:
Non-Performance: Jazz Lecture
Proposal Duration:
30
Bio:

Emily Verschoor-Kirss is a Nashville-based saxophonist and multi-instrumentalist who has developed into a highly motivated, contemporary-minded performer. She displays an intense drive towards furthering the role of the saxophone in every genre of music.

MM: Performance (LSU) and a BA: Music Education/Hispanic Studies (Connecticut College).

As she continues pursuit in developing all aspects of saxophone performance, she maintains a deep-seated passion for personal artistic development and growth. She hopes to build a foundation upon which the saxophone becomes a regularly used instrument in the popular and commercial music industries.​

Emily holds a chair in the award-winning Music City Big Band, operates as a bandleader for emerging jazz combo Marmalade, and collaborates with several Nashville recording artists.

Equally passionate about education, Emily currently serves as the Adjunct Professor of Saxophone at Middle Tennessee State University and maintains a busy schedule as a teacher and guest clinician.

Pieces to Be Performed

---

No Pieces to Be Performed found.