NASA 2020 Biennial Conference Presenter — Thomas Smialek
Mark your calendars now to join us Friday-Monday, March 6-9, 2020 for the NASA 2020 Biennial Conference at Arizona State University in Tempe, Arizona.
— NASA Director of Marketing
#NASA2020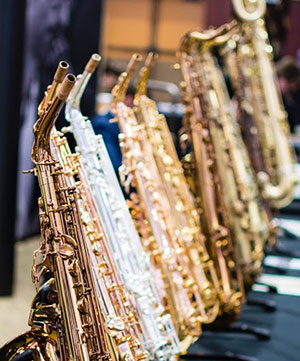 You may click on the photo for a higher resolution version of the photo.
Name:
Thomas Smialek
Website:
Presentation Date:
Sunday, March 8, 2020 2:00 PM
Presentation Venue:
W 218
Presentation Title:
Work Patterns of Late 19th-Century United States Saxophonists
Type of Presentation:
Non-Performance: Classical Lecture
Proposal Duration:
50
Bio:

Thomas Smialek is Professor of Music & Integrative Arts at The Pennsylvania State University, Hazleton. His research interests include the early history of the saxophone and the use of technology in music instruction. He has presented and performed at meetings of the North American Saxophone Alliance, The College Music Society, the Association for Technology in Music Instruction, the American Musicological Society, and the Twelfth World Saxophone Congress. Publications have appeared in The Saxophone Symposium, Saxophone Journal, Journal of Research in Music Education, and Journal of Technology in Music Learning. He and L. A. Logrande developed the educational software Active Listening Tools for publisher CengageLearning's music appreciation textbook Listening to Music by Craig Wright. Smialek produced NASA's compact disc of historical recordings The Saxophone Craze. He has been a member of The Saxophone Symposium's editorial board since 1994 and was editor from 1997-2004.

null

Other Performers / Participants

---

| | | |
| --- | --- | --- |
| Name | Instrument | Bio |
| L. A. Logrande | Co-investigator | L. A. Logrande is a composer of new music, with saxophone performances worldwide. In 2016 Duo Monta . . . |

Pieces to Be Performed

---

No Pieces to Be Performed found.