NASA 2018 Biennial Conference Presenter — Dave Feller
Mark your calendars now to join us March 8-11, 2018 for the NASA 2018 Biennial Conference at University of Cincinnati College - Conservatory of Music in Cincinnati, Ohio.
James Bunte — Host
— Conference Program Committee Chair
— NASA Director of Marketing
#NASA2018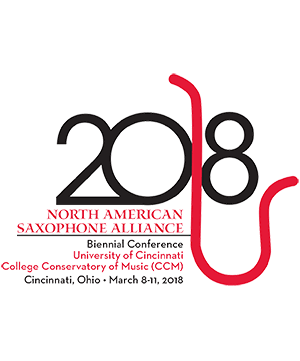 You may click on the photo for a higher resolution version of the photo.
Name:
Dave Feller
Website:
Presentation Date:
Saturday, March 10, 2018 11:00 AM
Presentation Venue:
3225 MEH
Presentation Title:
The Secret Life of Reeds
Type of Presentation:
Non-Performance: Classical Lecture
Proposal Duration:
50
Bio:

Dr. David E. Feller

Dr. Feller is currently Director of Woodwind Studies at Weber State University where he has taught saxophone, clarinet and woodwind techniques for 27 years. He holds MMA and DMA degrees in woodwind performance from Indiana University where he studied saxophone with Eugene Rousseau. He also studied at the Academy of Music in Berlin. For over 25 years, Feller has performed as section leader and soloist on both classical and jazz works with the Utah Symphony, Ballet West Orchestra and the Orchestra at Temple Square. He is also a world-class doubler having performed with numerous national touring companies and countless musical performances. Feller has performed and recorded throughout the United States and appeared as guest soloist and lecturer in Europe. He is also active as a performer and manager for the Utah Saxophone Quartet. A recent double CD recording with Tantara Records has sold over 3000 copies.

Pieces to Be Performed

---

No Pieces to Be Performed found.