NASA 2018 Biennial Conference Presenter — Dan Gelok
Mark your calendars now to join us March 8-11, 2018 for the NASA 2018 Biennial Conference at University of Cincinnati College - Conservatory of Music in Cincinnati, Ohio.
James Bunte — Host
— Conference Program Committee Chair
— NASA Director of Marketing
#NASA2018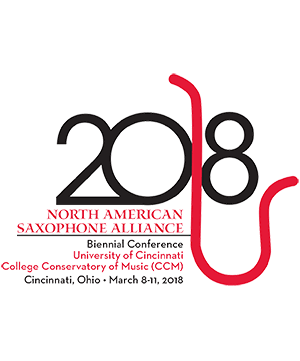 You may click on the photo for a higher resolution version of the photo.
Name:
Dan Gelok
Website:
http://www.houstonsax.com
Presentation Date:
Friday, March 9, 2018 1:00 PM
Presentation Venue:
3244 MEH
Presentation Title:
A guide to Free Improvisation
Type of Presentation:
Non-Performance: Classical Lecture
Proposal Duration:
50
Bio:

The Wiit/Gelok duo, comprised of saxophonists Dan Gelok and Woody Witt, have been performing as a duo since 2014. Blending shared experience in classical, jazz, folk, and pop idioms, the duo has made a particular emphasis on newly commisioned works, new adaptations of older works, and free (unstructured) improvisation. Based in Houston, Texas, the group has engaged in recent projects such as a concert tour of local colleges, a recording session for an upcoming compilation of saxophone duets, and concert-length recitals of completely improvised music.

Other Performers / Participants

---

| | | |
| --- | --- | --- |
| Name | Instrument | Bio |
| Woody Witt | Saxophone | Woody Witt is an active performer, composer and educator based in Houston, TX. In October 2014 . . . |

Pieces to Be Performed

---

No Pieces to Be Performed found.