NASA 2018 Biennial Conference Presenter — Bret Pimentel
Mark your calendars now to join us March 8-11, 2018 for the NASA 2018 Biennial Conference at University of Cincinnati College - Conservatory of Music in Cincinnati, Ohio.
James Bunte — Host
— Conference Program Committee Chair
— NASA Director of Marketing
#NASA2018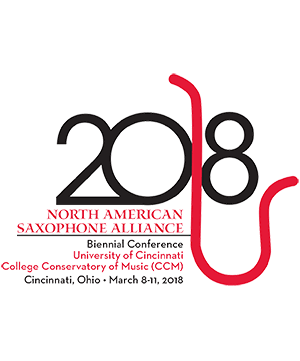 You may click on the photo for a higher resolution version of the photo.
Name:
Bret Pimentel
Website:
https://bretpimentel.com
Presentation Date:
Saturday, March 10, 2018 10:00 AM
Presentation Venue:
1630 CC
Presentation Title:
Teaching Multiple Instruments
Type of Presentation:
Non-Performance: Classical Lecture
Proposal Duration:
50
Bio:
Dr. Bret Pimentel is an associate professor of Music at Delta State University (Mississippi), where he teaches saxophone, oboe, clarinet, and bassoon. He is an active performer on all the major modern woodwind instruments, as well as a number of "world," historical, and electronic woodwinds. He performs in a variety of musical settings: solo recital, chamber, orchestral, jazz, blues, rock, and more. In 2014 he won the Mississippi Humanities Council Humanities Teacher Award. He has degrees from the University of Georgia (DMA woodwinds), Indiana University (MM woodwinds) and Brigham Young University (BM saxophone). He blogs on woodwind-related topics at http://bretpimentel.com and is the author of the new book Woodwind Basics: Fundamental concepts for playing and teaching flute, oboe, clarinet, bassoon, and saxophone.

Pieces to Be Performed

---

No Pieces to Be Performed found.