NASA 2020 Biennial Conference Presenter — Seth Carper
Mark your calendars now to join us Friday-Monday, March 6-9, 2020 for the NASA 2020 Biennial Conference at Arizona State University in Tempe, Arizona.
— NASA Director of Marketing
#NASA2020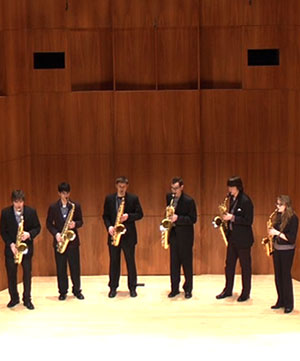 Name:
Seth Carper
Website:
http://www.sethcarper.com
Presentation Date:
Sunday, March 8, 2020 1:00 PM
Presentation Venue:
Gammage 301
Presentation Title:
Saxophone Section Techniques: Articulation Styles for the Big Band
Type of Presentation:
Non-Performance: Jazz Lecture
Proposal Duration:
50
Bio:

Dr. Seth Carper is a saxophonist and music educator teaching in the Jazz Studies program at Texas State University. Leading his quartet and co-leading the NOW Jazz Orchestra (New Original Works), Seth is an integral part of the central Texas jazz community. He holds a DMA and MM in Jazz Performance, and a BM in Music Education. As a performer, he has shared the stage with such jazz greats as Ernie Watts, Vincent Herring, Maynard Ferguson, Pete Christlieb, Bill Mobley, Jack Walrath, Joel Frahm, Andrey Heyward, and Jerry Dodgion.

Pieces to Be Performed

---

No Pieces to Be Performed found.