NASA 2018 Biennial Conference Presenter — neal postma
Mark your calendars now to join us March 8-11, 2018 for the NASA 2018 Biennial Conference at University of Cincinnati College - Conservatory of Music in Cincinnati, Ohio.
James Bunte — Host
— Conference Program Committee Chair
— NASA Director of Marketing
#NASA2018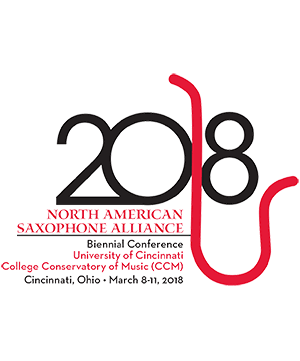 You may click on the photo for a higher resolution version of the photo.
Name:
neal postma
Website:
Presentation Date:
Sunday, March 11, 2018 10:00 AM
Presentation Venue:
3225 MEH
Presentation Title:
Rico International: The Complete History
Type of Presentation:
Non-Performance: Classical Lecture
Proposal Duration:
50
Bio:
Saxophone performer and pedagogue Neal Postma is currently on the faculty of Winthrop University and Claflin University. He is also in the final year of his DMA at the University of South Carolina where he has served as a saxophone GA to Dr. Clifford Leaman and a lecturer of music appreciation. Additionally he holds degrees from the Cincinnati Conservatory (MM) and the University of Colorado (BM). He is a P. Mauriat endorsing artist and a member of the D'Addario Woodwinds Method Program.

Pieces to Be Performed

---

No Pieces to Be Performed found.