NASA 2020 Biennial Conference Presenter — Jessica Voigt-Page
Mark your calendars now to join us Friday-Monday, March 6-9, 2020 for the NASA 2020 Biennial Conference at Arizona State University in Tempe, Arizona.
— NASA Director of Marketing
#NASA2020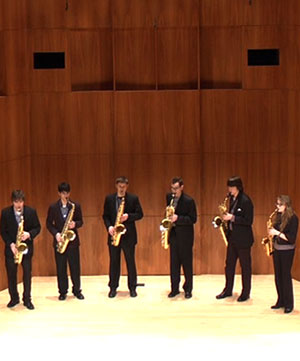 Name:
Jessica Voigt-Page
Website:
http://www.jessvoigtpage.com
Presentation Date:
Sunday, March 8, 2020 1:00 PM
Presentation Venue:
W 218
Presentation Title:
Danger! Are your private lesson teachers being "treated" correctly?
Type of Presentation:
Non-Performance: Classical Lecture
Proposal Duration:
50
Bio:

Inspired by careers and lifestyles of colleagues in and outside of music, Jessica Voigt-Page has dedicated the latest part of her career to exploring ways in which young musicians can establish themselves in the world.

This exploration has led Jessica to experience a wide range of opportunities, and to pursue unique paths throughout her career. Currently, these include teaching saxophone and music entrepreneurship at Baylor University, coordinating Longhorn Summer Music Camps at UT-Austin, Directing Saxophone Academy Austin, and holding an active consulting and blog presence through the Abundant Musician Project.

Jessica is serving as President-elect of NASA, is a mentor for young women in music, and as an active performing artist, has been sharing her "sillage" project online and around Texas. Jessica is on the advisory board for the Elise Hall Compeitions for Emerging Saxophonists, is a Yamaha Performing Artist, D'Addario Woodwinds artist, Key Leaves artist and Beaumont Music Artist.

Pieces to Be Performed

---

No Pieces to Be Performed found.