NASA 2016 Biennial Conference— CD Sales
In the alternating years that NASA does not have its Biennial Conference, each region hosts its own Regional Conference.
If you are interested in sponsoring the Regional Conferences at the national level, please work in conjunction with NASA's Marketing Director, . For local sponsorship, you may work directly with your Conference Host.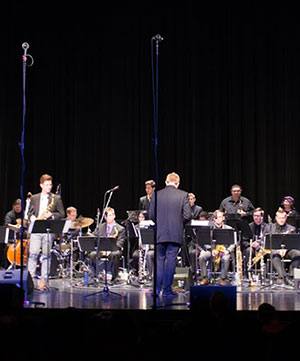 We will have a table available for CD sales during the following times at the NASA 2016 Biennial Conference:
Friday, March 11 — 8:00 AM - 5:30 PM
Saturday, March 12 — 8:00 AM - 5:30 PM
Sunday, March 13 — 10:00 AM - 1 PM
Here are instructions for anyone who is interested in selling their CDs:
Because we will have limited space, we can only have up to 20 CDs (of any mix) from any person at one time.
You are welcome to check back with the table and replenish your stock as needed.
We will only be able to accept CASH or CHECK (which will be made out directly to the artist).
In an attempt to make this as easy as possible on our student volunteers, we strongly recommend that you to sell single CDs for $10 and double CDs for $15. If you would like to charge a different amount, you will need to inform the student volunteer when you drop your CDs off.
Please Note: the North American Saxophone Alliance, Texas Tech University, the Texas Tech University School of Music, and the Texas Tech University Student Union Building are not liable for any damages and/or losses of expenses.
Instructions for Purchasing CDs: CASH and CHECKS only. No credit card sales will be processed or accepted.
#NASA2016